Can Birds Eat Cat Food? A Comprehensive Guide
November 14, 2023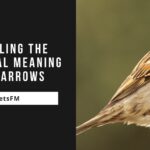 Sparrow Spiritual Meaning (+ Dreams, Spirit, Power & Totem)
November 22, 2023
Parakeets also known as budgies are among the most vocal of the small bird species, and they possess the ability to mimic human speech when trained properly. It requires patience and consistency to teach them how to talk.
What is the best method to teach a parakeet to talk?
Start by building a bond as parakeets are more likely to speak when they're comfortable with their owner.
Begin with single words and say them clearly and repeatedly during your interactions. Sessions should be short, quiet, and free of distractions. Reinforce attempts at speech with treats and praise. Gradually expand the vocabulary only after your parakeet masters the initial words.
Be mindful that not all parakeets will talk; some may only mimic sounds or choose not to speak at all. Gender can also play a role, as male parakeets are typically more inclined to talk than females. Remember, each bird is unique in their propensity for speech. Therefore, while there are efficient methods to encourage talking, there's no guaranteed technique that'll work for every single parakeet.
At what age should you start training a parakeet to speak?
Ideally, you should initiate the training process when your parakeet is young, typically around 3-4 months old. At this age, their brains are highly pliable and they are more receptive to learning new sounds. This doesn't mean older parakeets can't learn to talk, but it may take longer and require more patience. Always approach training with a positive attitude and establish consistent practice sessions for the best results.
Year-round training is possible, but some owners report that their birds are more responsive to learning during certain seasons, like spring or early summer. However, each bird has its personality and temperament, so adjust your expectations and training techniques according to your own bird's responses and progress.
How many words can a parakeet learn to say?
Parakeets possess impressive vocal abilities and can learn a substantial vocabulary. An average parakeet may learn 50 to 100 words. The record-setting parakeets have been known to acquire much larger vocabularies, like Puck, a Blue Parakeet listed in the Guinness Book of World Records with a documented vocabulary of 1,728 words!
However, these numbers shouldn't create unrealistic expectations, as most parakeets seldom reach such extremes. Factors contributing to their learning capacity include individual intelligence, the effort applied during training, the bird's environment, and the relationship between the bird and its trainer.
Also, Read: How Birds Sleep: Location, Duration, and Sleep Patterns Explained
Do parakeets understand what they are saying?
Although parakeets mimic human speech with remarkable clarity, it's generally agreed that they don't understand the semantics of the words they're repeating. However, through training and interaction, they can associate specific sounds or words with actions or emotions. For instance, a parakeet might learn to say "Hungry!" when it sees you preparing food and relate "Hello!" to your arrival and presence.
It is crucial to recognize that while the understanding of language is not comparable to human comprehension, the associative learning displayed by parakeets demonstrates a level of cognitive ability indicative of their species' intelligence.
Can parakeets learn songs or other sounds besides human speech?
Yes, parakeets can learn to mimic a variety of sounds they hear regularly. It's not uncommon for them to imitate household noises like doorbells, alarms, and ringtones, or even animal sounds like the family dog barking. They might also replicate music and singing. A musically inclined parakeet can indeed memorize melodies and repeat them often, especially if it finds the tune interesting or stimulating.
Many parakeet owners take advantage of this skill and play music or sing to their birds to encourage them to perform along, often leading to entertaining and delightful results. However, whether the parakeet decides to replicate a sound deeply depends on their preferences and individual motivation.
What are the ideal conditions and schedules for teaching parakeets to talk?
Establishing an effective training schedule is essential. Continuous daily sessions lasting about 10 to 15 minutes are ideal, avoiding boredom or fatigue. Morning hours are typically best when the bird is most alert and attentive. Providing a quiet, comfortable, and familiar environment will minimize distractions and allow focus solely on training.
Routine is key to success; maintaining a consistent schedule will bring quicker results. Ensure that during these sessions, you make the learning experience enjoyable and comfortable for the bird, which encourages engagement and leadership towards audible rewards—successful utterances.
How frequently should I practice words with my parakeet?
Practice sessions should happen at least twice a day. Remember, shorter, more frequent sessions are better than infrequent, extended periods. Overtraining can lead to frustration for both the bird and owner. Pay attention to signs of distress or disinterest and give your parakeet ample time for rest and recuperation in between.
An ideal training routine may look something like this:
Early Morning: 10 minutes after the bird appears active and alert.
Afternoon: Another 10 minutes when the house is at its quietest.
Evenings: Optional light practice maintaining interactions positive and stress-free.
Will multiple parakeets happen due to different types of tasks faster than one?
While having multiple parakeets can make for a very social and enjoyable environment, it can also prove challenging when teaching them to talk. Single parakeets tend to bond more closely with their human and are therefore more attentive and responsive to training efforts. In contrast, having several birds together often leads them to be more focused on each other rather than on mimicking human speech.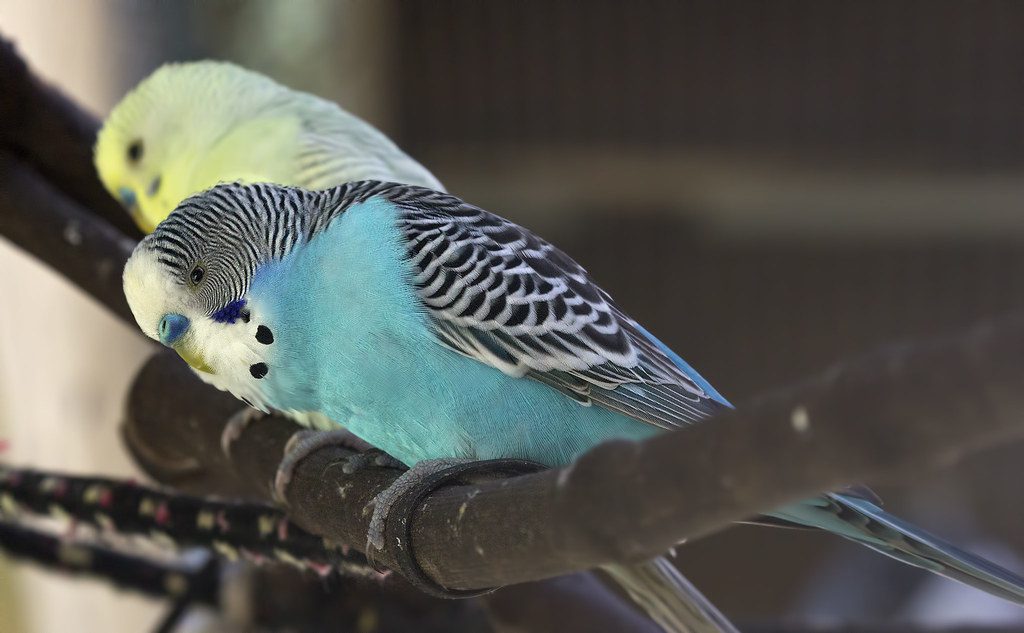 Granted, there are eclectic cases where multiple parakeets learn to talk from one another. Still, it usually remains more effective to work individually when speech training is a defined goal.
Is a parakeet's diet relevant to its ability to talk?
Proper nutrition plays a critical role in a parakeet's physical and cognitive health, which, in turn, can influence the bird's learning and ability to talk. A balanced diet with the necessary vitamins and nutrients contributes to overall vitality and vivacity, promoting an engaging environment conducive to language development.
Beyond regular feeds of quality seeds or pellets, make sure your parakeet has access to fruits, vegetables, and potential supplements as recommended by a vet for distinct needs or deficiencies. One mustn't overlook hydration; fresh water must always be accessible.
Do repetitions or rewards work better when teaching parakeets to talk?
When teaching your parakeet, repetition and reward go hand in hand. Regular repetition of words cements the sounds in your bird's mind, whereas rewards reinforce positive associations with those words. Timely treats accompanied by praise when the parakeet attempts to speak will incentivize further attempts and ultimately, habitual speech.
Remember to vary the rewards to maintain interest and utilize small-sized tokens lest overfeeding becomes detrimental. Taking note of what the parakeet enjoys most as a personal reward significantly improves the efficacy of each session.
Summary Table of Teaching Parakeets to Talk
| Key Points | Details |
| --- | --- |
| Preferred Method | Begin by repeating single, clear words during short and quiet sessions. Use positive reinforcement. |
| Appropriate Age for Training | Start as young as 3-4 months old. Older parakeets can also learn but may take more time. |
| Average Vocabulary | A typical parakeet may learn 50 to 100 words; record holders much more. |
| Comprehension | Parakeets don't understand language semantics but can associate words with actions or emotions. |
| Learning Songs and Sounds | Parakeets are capable of mimicking various sounds, including songs. |
| Ideal Conditions and Training Schedule | Daily 10-15 minute sessions in calm environments, preferably in the morning. Establish a routine. |
| Frequency of Practice | Ideally twice daily, allowing for resting periods in between. |
| Training Multiple Parakeets | Multiple parakeets may focus more on each other than learning to talk. It's easier to teach them individually. |
| Diet and Cognitive Abilities | A nourishing diet contributes to overall cognitive capabilities and wellbeing. |
| Using Repetition and Rewards in Training | Combining consistent repetition and offering rewards is effective in reinforcing learned speech. |
FAQs About Teaching Parakeets to Talk
What's the first word I should teach my parakeet?
The best initial words are simple, easy-to-pronounce ones such as "hello", "hi" or the bird's name. Select a word that you will naturally say often and can do so with enthusiasm.
How long does it take for a parakeet to begin talking?
It varies greatly among individuals; some could mimic sounds within weeks while others might take months to respond. Consistency in practice is key.
Can all parakeets learn to talk?
Not all parakeets will talk. Males are generally more inclined to verbal mimicry than females, but individual personalities also play a significant role.
Should I play recordings of words to my parakeet?
Recordings can supplement your training but shouldn't replace interaction with a live person, as the personal interaction and bond-building are integral to motivational learning.
Are treats necessary when teaching a parakeet?
While not mandatory, treats are beneficial as a form of positive reinforcement when the parakeet correctly mimics speech.
Can two parakeets kept together still learn to talk?
While it's possible, parakeets kept in pairs might be more enthused interacting with each other than learning from humans, making it more challenging.
Do parakeets ever tire of speaking once they've learned?
Parakeets typically enjoy vocalizing but may become quiet at times due to mood, environmental changes, or health issues. Always provide a nurturing and interactive atmosphere.
With a lifelong love for animals, I'm on a mission to empower pet parents with knowledge, heartwarming stories, and practical tips to create a world where our beloved friends thrive in happiness and health.