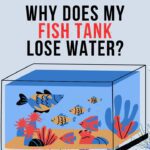 Why Does My Fish Tank Lose Water? Causes & Solutions!
6 September 2023
Why Do Birds Attack Hawks? Know The Actual Truth!
7 September 2023
Have you ever looked up at the sky, stood in awe while gazing at the graceful dance of birds, and wondered, "Why do birds have claws?" While we often think of birds as the epitome of flight, it's easy to overlook the importance of their feet and claws in their daily lives.
From hunting for food to surviving in nature, a bird's claws are essential tools that deserve a closer look. If you're intrigued by nature's wonders like many others, keep scrolling down!
Interesting Read: Why Do Birds Attack Hawks? Know The Actual Truth!
Claws vs. Talons: Understanding the Difference
Before we delve into why birds have claws, it is crucial to understand the difference between talons and claws. These two terms are often used interchangeably, but are they truly interchangeable? Let's see the differences:
|   | Claws | Talons |
| --- | --- | --- |
| Definition | Curved, pointed appendage found at the end of a toe or finger in most amniotes (mammals, reptiles, birds). | Large, curved, pointed appendage, specifically adapted for capturing and killing prey, found only in birds of prey. |
| Function | Claws are used for various purposes, including climbing, digging, and manipulating objects. | Talons are primarily used for capturing and killing prey. |
| Shape and Size | Claws are typically smaller and less curved than talons. | Talons are larger, longer, and more prominently curved than claws. |
Difference Between Claws & Talons
Claw's Anatomy
Beyond the beak, a bird's claws complete its anatomy by providing essential perching, locomotion, foraging, and self-defense functions. Claws are made of keratin, the same material in human nails and hair. The sharpness of bird's claws enables them to pick up and hold onto food items, facilitating efficient feeding. Whether it's a seed held between their toes or a captured insect firmly grasped, the claws help secure their food.
The length and sharpness of a bird's claws can affect its ability to catch prey and defend itself.  It is important to note that not all bird species have claws of the same shape and size.
Comparing Claw Features of Different Birds
| Bird Species | Claw Shape | Claw Size | Primary Function |
| --- | --- | --- | --- |
| Eagle | Curved | Large | Gripping prey |
| Sparrow | Straight | Small | Perching |
| Woodpecker | Slightly curved | Medium | Climbing trees |
| Owl | Curved | Medium to Large | Hunting and gripping prey |
Utilizing Claws
The shape and size of a bird's claws are adapted to their specific habitat and lifestyle. For example, birds that inhabit dense forests often have sharp, curved claws that enable them to cling tightly to branches, providing stability and allowing them to move stealthily through the foliage. These claws also aid in obtaining food, as birds can use them to grasp and manipulate objects, such as breaking open nuts or tearing apart prey.
Birds also use their claws to create camouflage by altering their posture. By crouching down or spreading their wings to cover their bodies, birds can blend in with their environment. For example, certain species of birds that nest on the ground, such as plovers or sandpipers, will flatten themselves against the sand or soil, using their claws to dig shallow depressions to conceal their nests.
This behavior, combined with their natural coloration and the use of their claws to create a shallow scrape, allows them to camouflage their eggs and protect them from predators effectively.
How Claws Help Birds During Takeoff and Landing
Claws give birds a strong grip on various surfaces, enabling them to push off the ground and generate the necessary lift to become airborne. During takeoff, birds use their claws to dig into the ground or grip onto branches, giving them a stable platform to launch themselves into the air.
This ability to firmly grasp surfaces allows birds to exert force and propel themselves forward, initiating their flight. Claws also play a crucial role during landing. As birds descend from the sky, they must slow down and come to a controlled stop. The sharpness and curvature of their claws allow them to latch onto branches, perches, or other surfaces, providing stability and preventing them from slipping or falling.
Adaptability in Different Environments
Bird claws are highly adaptable structures that have evolved to suit the diverse environments in which birds live. Claws are an important adaptation that has allowed birds to thrive in various environments worldwide.
In terrestrial environments, such as forests or grasslands, Claws also aid in climbing and maneuvering through different types of terrain. They allow birds to securely grip branches, twigs, or other surfaces, allowing them to rest, sleep, or search for food without the risk of falling. Birds also use claws to walk, run, and climb vertical surfaces. Gaining and manipulating their environment with their claws gives birds a significant advantage in mobility.
Birds that inhabit aquatic environments have claws specifically adapted for swimming and diving. These claws are usually webbed, which helps birds propel themselves through the water more efficiently. This adaptation enables birds to catch fish or other aquatic prey more easily.
Some birds, like raptors, have sharp and curved claws called talons, which are used for catching and killing prey. On the other hand, birds that feed on seeds or fruits have claws that are more suited for perching and grasping branches while they feed.
Aid in Survival
One of the most important reasons for birds having claws is their survival. Birds with sharp claws can defend themselves against predators more effectively. When threatened, birds can use their claws to deliver swift and powerful strikes, potentially deterring or injuring their attackers. This defensive mechanism is especially important for birds that may encounter predators such as snakes or mammals.
Another advantage of claws is their contribution to the bird's ability to forage for food. Many bird species rely on their claws to cling to tree trunks or branches while they search for insects, fruits, or seeds. Certain bird species, such as woodpeckers, use their claws to cling to tree trunks while pecking for insects. By using their claws to maintain a stable position, birds can efficiently explore their surroundings and access food sources that may otherwise be inaccessible.
Precision in Hunting
Birds with specialized claws, like owls, have adaptations that enable silent flight and efficient hunting. The sharp claws enable them to maintain a firm grip while they search for food or wait for an opportunity to strike. When hunting, birds use their claws to catch and hold onto their prey. They swoop down from the sky, extending their claws to grasp the target. The claws act as hooks, ensuring the prey cannot escape easily.
This is particularly crucial for birds that hunt small mammals, reptiles, or other birds, as they need a secure hold to prevent their prey from getting away. Birds also use their claws to immobilize their prey. Once they have captured their target, they may use their claws to pin it down, preventing it from escaping. This allows them to deliver a quick and efficient kill, ensuring their meal is secured.
Remarkable Strength with a Strong Grip
One of the primary benefits of bird claws is their exceptional grip, which allows birds to perch securely on various surfaces, such as branches, rocks, and even vertical cliffs.
This unique grip is achieved through a combination of factors, including the shape and structure of the claws, as well as the muscles and tendons that control their movement. Claws give birds a strong grip, enabling them to hold onto branches and prey. Most bird species have curved claws that wrap around objects, providing a secure hold.
The sharpness of the claws enhances their grip by increasing the friction between the claws and the surface. This is particularly important when birds must remain in challenging conditions, such as during strong winds or perched on slippery surfaces.
Another key factor contributing to the incredible strength of bird claws is the structure of the underlying bones and tissues. The tendons and muscles that control the movement of the claws are powerful and well-developed, enabling birds to exert considerable force when gripping objects.
The remarkable strength of bird claws has numerous advantages for birds. For example, it allows them to securely grasp and manipulate their food, whether tearing apart prey or cracking open nuts and seeds. Additionally, bird claws enable birds to build and maintain their nests.
Unique Adaptations of Bird Claws in Different Species
Bird claws have evolved to serve various functions and exhibit unique adaptations in different bird species. One such adaptation is raptors' ability, such as eagles and hawks, to have strong, sharp claws. These are used for capturing and gripping prey tightly.
In contrast, some bird species have adapted their claws for climbing. These specialized claws provide them stability and support while peaking at the wood to search for insects or create nesting cavities. Similarly, parrots have two toes pointing forward and two toes pointing backward. This unique foot structure allows them to easily grasp and manipulate objects, such as branches or food items, with claws.
Another fascinating adaptation of bird claws can be observed in perching birds, such as sparrows and finches. These birds have relatively small and slender claws that are specifically designed for perching on branches.
Editor's Pick: How Do Birds Clean Themselves – Understanding Avian Hygiene
Conclusion
Claws are not just an appendage but are essential to a bird's survival. From using these claws for survival in the wild to the delicate touch of feeding their young ones in hunger, these tiny structures prove themselves to be vital components of the bird's anatomy. Who knew such small, often overlooked structures could hold so much into them? Well, that's the beauty of nature, always full of surprises!
With a lifelong love for animals, I'm on a mission to empower pet parents with knowledge, heartwarming stories, and practical tips to create a world where our beloved friends thrive in happiness and health.